About Me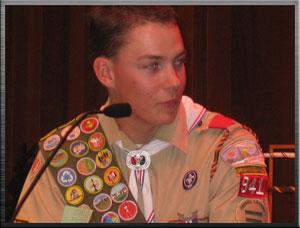 First off I would like to take the time to thank you for checking out my website and to greet you. I am Trevor B, I started scouting back in the first graded and in September of 2006 I achieved the rank of Eagle. I am a proud member of Troop 941, based in Pleasanton, CA. I was also a member of Pack 916 during my Cub Scouting days, which is also in Pleasanton and achieving my Arrow of Light with them. I am currently a regular member of NESA and plan to become a life time member once my membership runs out.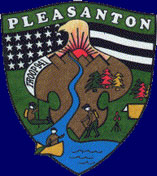 I am currently a student at Whittier College in Southern California, and intend to graduate in spring of 2010. I am Majoring in Business Administration with an emphasis in Marketing and possibly Management while minoring in History and also playing baseball for the School. At Whittier I am a recipient of the Gifford Scout Endowment awarded to Eagle Scouts of Whittier College.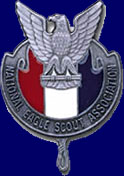 I just recently got into CSP collecting and Trading, I feel it is a good way to stay in contact with old Scout friends and meet some new ones along the way. I have meet a lot of people through scouting and school which has opened up many doors for me.
With me attending school in Southern California and residing in Northern California during the summers I have access to many different scout shops in California, so if you are looking a CSP from California please send me an email and I will do my best to track it down for you even if I don't already have it.
My collection is small and with help from you I hope that I will be able to expand it and to achieve my first to goals of A. collecting a CSP from every council in California and B collecting one from every State. One day I hope I can at least collect one from every council but that's a long ways away.
So once again I would like to thank you from taking the time to read this and I hope we will have the opportunity to trade soon and often!!!
You can reach me at
t.bormann@comcast.net
Your Friend in Scouting
Trevor B